feature films
tv series and documentaries
UNSTOPPABLES 2015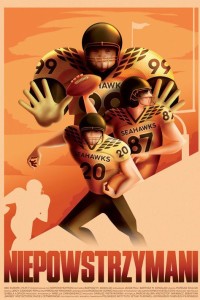 director: Bartosz Kowalski
screenplay: Bartosz Kowalski
production year: 2014
premiere: 2015

genre: sport documentary
Coproduced with HBO-Europe full-length documentary features three colleagues, who play  American football – a still exotic sport in Poland. Throughout the season we witness struggles of the "Seahawks Gdynia" team to win the championship of Poland.
PRIME MINISTER 2007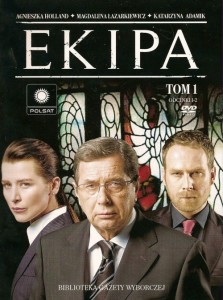 director: Agnieszka Holland, Magdalena Łazarkiewicz,
Kasia Adamik
screenplay:
production year: 2007
genre: TV series, political fiction
The first Polish political fiction TV series (14 x 50') following events at the top of political authority in Poland. Hardly known to the public, a "technical" Prime Minister Konstanty Turski, turns out to be a very effective leader.
production service in Poland
EFFI BRIEST 2009 - for Constantin Film
director: Hermine Huntgeburth
screenplay: Theodor Fontane (novel)
production year: 2008
premiere: 2009

genre: drama
Newest adaptation of the classical German novel, released in 2009 and starring Julia Jentsch. We organized 2 weeks of shoot in the picturesque landscapes near Łeba in the Fall of 2007.
FANAA - 2006 - for Yash Raj Films 2006